*New Units Available!* Larger indoor storage & group storage buildings
Do you have too many toys – and not enough garage space? Putting your "summer" car, classic car, motorcycle, ATV, or snowmobile in a premium & affordable auto storage unit at Northern Door Storage gives you convenience and peace of mind when your "baby" can't be at home with you.
Our car, truck and motorcycle storage facilities offers you peace of mind that your vehicle is stored securely and protected from all types of weather, damages, and theft. We have a variety of storage options ranging from outdoor parking spaces to enclosed car storage spaces. Whether you are seeking a seasonal car storage lease to keep your vehicle off the wintry and salt covered roads or need a long term place to store your classic car, we have the perfect unit for you. We provide enclosed, temperature controlled, and heated units that will keep your vehicle in great shape so they are ready to run when the warm weather arrives.
Many NDS customers with limited space at their home or vacation property enjoy the benefits of storing their classic car, motorcycle or extra work vehicles throughout the year. Doing so frees up space in your driveway and keeps your yard open. And you won't have to hassle with covering vehicles between uses – just park it, lock it up, and it's ready for the next time you need it. Because we don't want to hold you back from hitting the road and enjoying all that scenic Door County has to offer.
Auto storage options feature:
Vehicle Storage Options Include: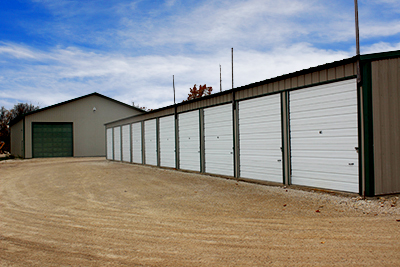 Park your covered vehicle in the open area of our well-lit parking lot.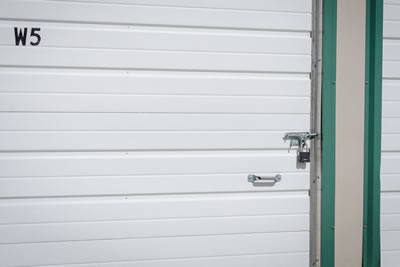 Motorcycles, ATVs, compact cars, and small cars can fit into our individual self-storage units. Indoor units can be accessed via a manual roll-up door for convenience and security.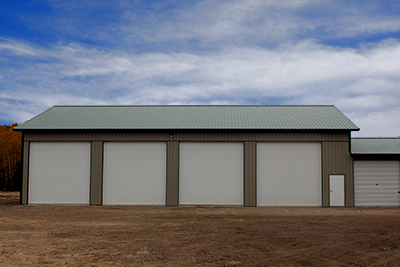 Priceless family heirloom or collector cars are conveniently protected from freezing and weather damage. A large, powered, roll-up door makes for drive-in parking and accessibility throughout storage. To accommodate for larger items we have two different door sizes: 16′ x 14′ & 14′ x 14′.
What does the group storage area look like?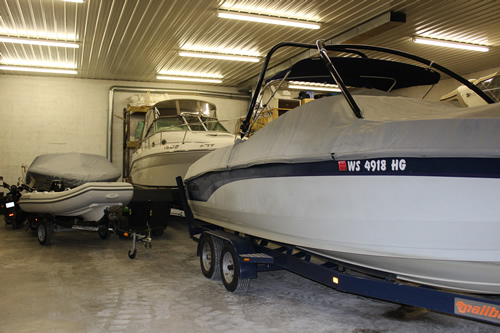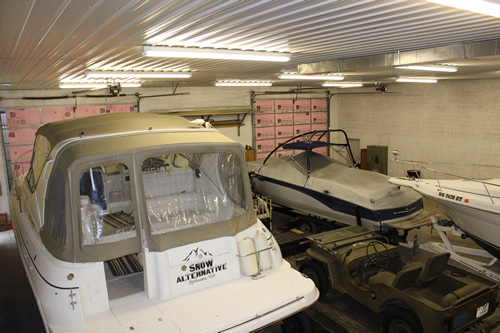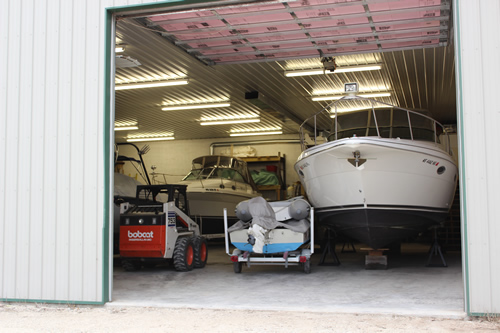 Storage Unit Sizes & Prices
| UNIT SIZE | DOOR SIZE | MONTHLY RATES |
| --- | --- | --- |
| 5′ x 10′ | 4 x 8 | $50.00 |
| 5′ x 10′ | 4 x 10 | $50.00 |
| 9′ x 11′ | 9 x 9 | $55.00 |
| 9′ x 15′ | 9 x 9 | $60.00 |
| 10′ x 8′ | 9 x 9 | $50.00 |
| 10′ x 12′ | 9 x 9 | $60.00 |
| 10′ x 15′ | 9 x 9 | $65.00 |
| 10′ x 20′ | 9 x 9 | $80.00 |
| 10′ x 22′ | 9 x 9 | $85.00 |
| 10′ x 24′ | 9 x 9 | $90.00 |
| 10′ x 32′ | 9 x 9 | $110.00 |
| 11′ x 10′ | 10 x 10 | $65.00 |
| 11′ x 15′ | 10 x 10 | $75.00 |
| 11′ x 20′ | 10 x 10 | $90.00 |
| 11′ x 22′ | 10 x 10 | $95.00 |
| 11′ x 25′ | 10 x 10 | $100.00 |
| 11′ x 28′ | 10 x 10 | $105.00 |
| 11′ x 30′ | 10 x 10 | $110.00 |
| 11′ x 35′ | 10 x 10 | $130.00 |
| 11′ x 40′ | 10 x 10 | $175.00 |
| 12′ x 15′ | 10 x 10 | $90.00 |
| 12′ x 20′ | 10 x 10 | $95.00 |
| 12′ x 25′ | 10 x 10 | $110.00 |
| 12′ x 30′ | 10 x 10 | $120.00 |
| 12′ x 35′ | 10 x 10 | $140.00 |
| 15′ x 40′ | 12 x 14 | $215.00 |
| Outdoor Parking Lot | | Contact Us for Details |
| Group Temperature-Controlled Storage | | Contact Us for Details |