*New Units Available!* Larger indoor storage & group storage buildings
Reserve a Door County Self-Storage Unit Today!
Building your own storage building isn't cheap. Let us help! Northern Door Storage is pleased to offer affordable storage solutions without skimping on security, safety, or service. If you're looking for an inexpensive but professional storage service, give us a call today at (920) 421-8036 or fill out the form below to reserve a storage unit!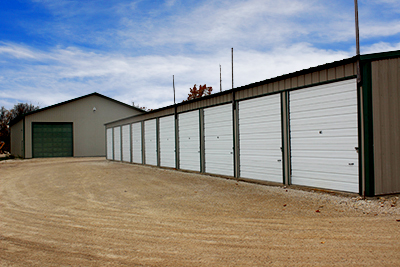 Park your covered watercrafts in the open area of our well-lit, secure parking lot.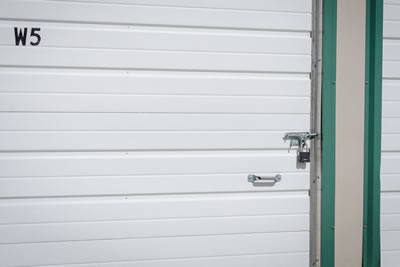 Lock your small boats, such as canoes, kayaks, row boats, and small fishing boats, safely in one of our individual small to large indoor storage units accessed via a manual roll-up door.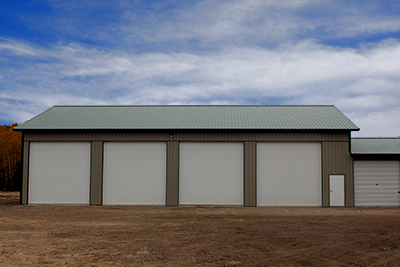 Store your large boats, such as yachts and sail boats, in our premium enclosed temperature controlled group storage area, accessed via a large powered roll-up door. We offer two different door sizes: 16′ x 14′ & 14′ x 14′.
What does the group storage area look like?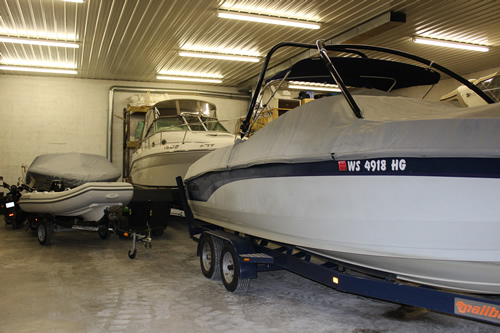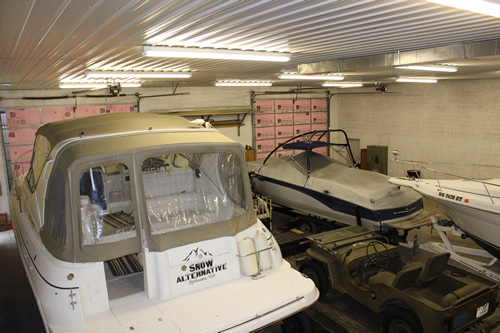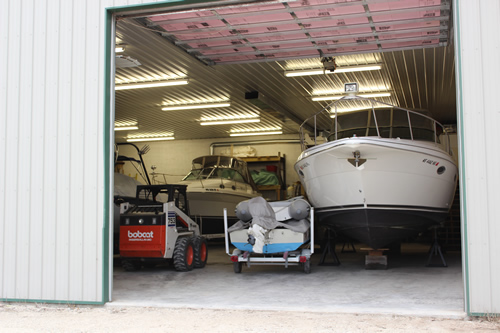 Storage Unit Sizes & Prices
| UNIT SIZE | DOOR SIZE | MONTHLY RATES |
| --- | --- | --- |
| 5′ x 10′ | 4 x 8 | $50.00 |
| 5′ x 10′ | 4 x 10 | $50.00 |
| 9′ x 11′ | 9 x 9 | $55.00 |
| 9′ x 15′ | 9 x 9 | $60.00 |
| 10′ x 8′ | 9 x 9 | $50.00 |
| 10′ x 12′ | 9 x 9 | $60.00 |
| 10′ x 15′ | 9 x 9 | $65.00 |
| 10′ x 20′ | 9 x 9 | $80.00 |
| 10′ x 22′ | 9 x 9 | $85.00 |
| 10′ x 24′ | 9 x 9 | $90.00 |
| 10′ x 32′ | 9 x 9 | $110.00 |
| 11′ x 10′ | 10 x 10 | $65.00 |
| 11′ x 15′ | 10 x 10 | $75.00 |
| 11′ x 20′ | 10 x 10 | $90.00 |
| 11′ x 22′ | 10 x 10 | $95.00 |
| 11′ x 25′ | 10 x 10 | $100.00 |
| 11′ x 28′ | 10 x 10 | $105.00 |
| 11′ x 30′ | 10 x 10 | $110.00 |
| 11′ x 35′ | 10 x 10 | $130.00 |
| 11′ x 40′ | 10 x 10 | $175.00 |
| 12′ x 15′ | 10 x 10 | $90.00 |
| 12′ x 20′ | 10 x 10 | $95.00 |
| 12′ x 25′ | 10 x 10 | $110.00 |
| 12′ x 30′ | 10 x 10 | $120.00 |
| 12′ x 35′ | 10 x 10 | $140.00 |
| 15′ x 40′ | 12 x 14 | $215.00 |
| Outdoor Parking Lot | | Contact Us for Details |
| Group Temperature-Controlled Storage | | Contact Us for Details |